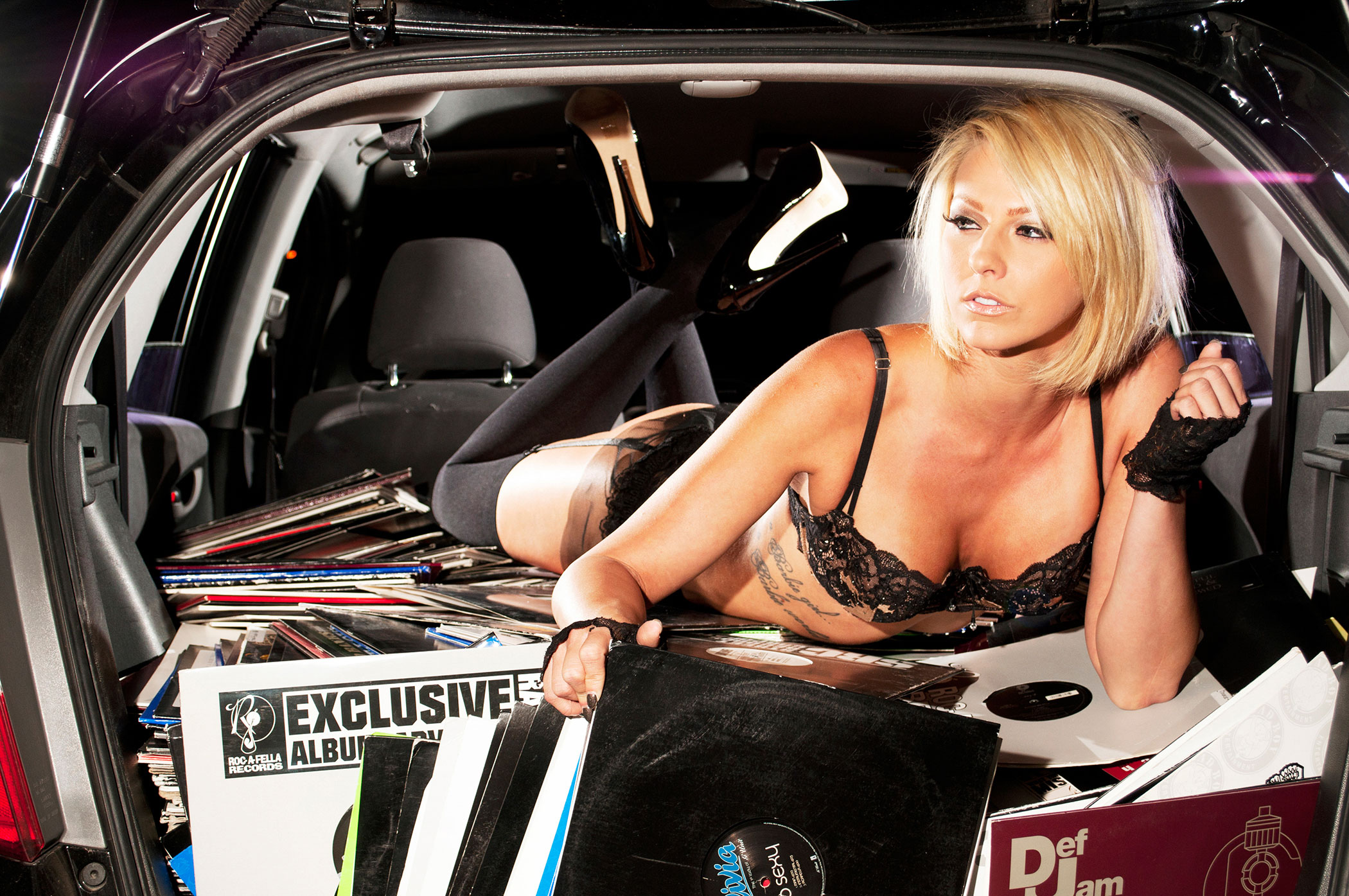 "So click it or ticket, let's see your seat belt fastened. Trunk rattling, like two midgets in the backseat wrestling'. Speakerboxxx vibrate the tag. Make it sound like aluminum cans in a bag" – Big Boi (Outkast) 'The Way You Move'
We shot 3 different concepts in one day at my house in Vegas, including White Glove Service, Cereal Killer, and this one, Backseat Boogie. I asked DJ Casanova if we could borrow some records for our White Glove Service look. We originally started shooting the Cereal Killer theme but things weren't clicking just yet. Casanova didn't pack the vinyl in crates or anything, but just stuffed the whole car with records. When he opened the trunk for us to bring everything in, Ellen saw it as another shoot opportunity and had Robin change real quick and jump into the trunk of the car.
"Backseat Boogie" featuring Robin Hamer, photography by imagenix. Art Direction by Ellen Kwan.