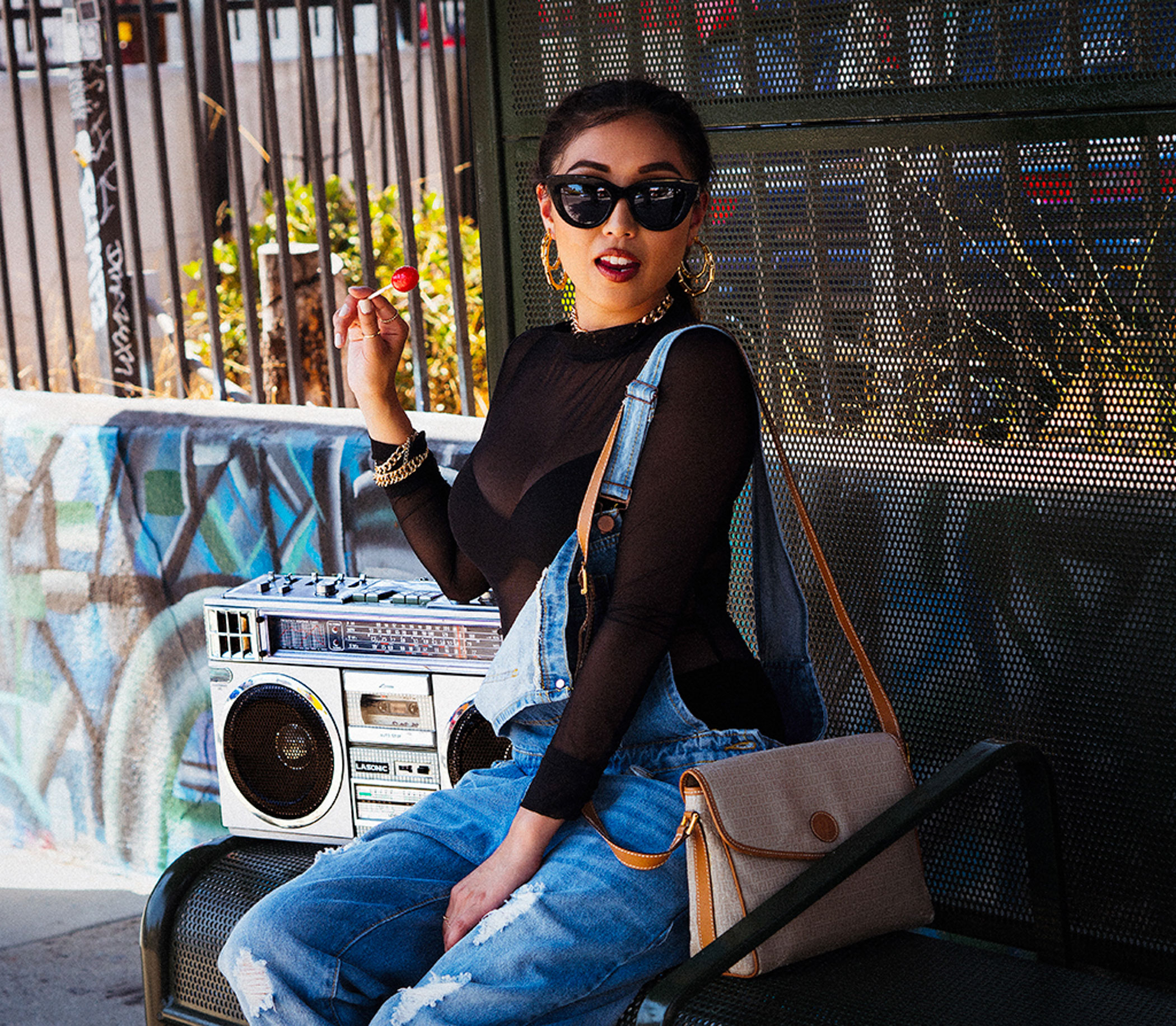 "I need an around the way girl. Around the way girl, that's the one for me. She's the only one for me" – LL Cool J
LL Cool J's "Around The Way Girl" lyrics come to life with SICK STAR Muse, Noemii J. The independent, streetwise woman that can switch it up, this is goes out to Lisa, Angela, Pamela, Renee, and all the rest from around the way… You got me shook up, shook down, shook up, on your loving.
In the same light as our Juicy shoot but we took to the street and hit up Melrose Blvd. in Los Angeles, which is the closest thing we could find to get shots for a New York City vibe. The Spider-Man Homecoming poster gave perfect contrast to Noemii's wardrobe while fitting the theme since his origin is in Queens, NY.
"'Round The Way Girl" featuring Noemii J., photography by eRecto.